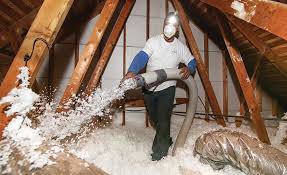 Hiring an insulation contractor can be a bit overwhelming. You'll be trusting your home to complete strangers and for this reason, you'll need to make sure you are hiring the right people for the job. There are so many professionals to choose from and deciding which ones to hire won't be as easy as most people expect. Luckily, there are various steps you can take to ensure you find a reliable contractor.
It is important that you go through the vetting process before investing your money on any insulation service. Knowing which questions to ask can help you make an informed decision.
How Much Experience do you have handling similar cases?
Whether you are insulating an attic, rim joist, exterior walls or crawl space, it is important that you find a professional that specializes in that specific task.
Vinyl Siding or Brick Siding?
It is also important that you find out whether the contractor specializes in the type of siding used in your home. A contractor may be great at insulating brick siding but not so good with vinyl siding.
What Materials do you Use?
Another important question to ask before hiring an insulation contractor is how long they've been working with material they are recommending for your home. A good contractor will have vast knowledge on all the materials they use as well as those they don't. For example, expert contractors should know the difference between open cell and closed cell spray foam insulation. This is because while these two products are alike, the way they work varies in many ways.
Are You Licensed and Insured?
Avoid any contractor that hesitates to provide proof of licensing or insurance. Use your local licensing authority's website to check their license number and see whether they are up-to-date. An insured contractor will protect you from financial responsibility in case a worker gets injured while insulating your home.
Do you Offer Lifetime Warranty?
If an issue arises further down the road, it would great to have cover. With a lifetime warranty, your contractor can repair damages that may occur due to improper insulation or other factors without charging you a dime for the extra work.
Are you register with the Better Business Bureau?
The Better Business Bureau (BBB) is n organization that helps consumers learn more about service providers by posting feedback from previous customers. If people are leaving complaints on services they received from contractors, then this serves as a red flag and you'd be better off looking elsewhere. Contractors that are confident about their services will register with the BBB and do their best to win better ratings from their customers.