Lee Beaman is a well known and respected member of the Nashville, Tennessee area. Since graduating from the University of Tennessee, he has worked hard to build and develop a successful business, give back to his community, and support politicians and political agendas that line up with his beliefs and priorities.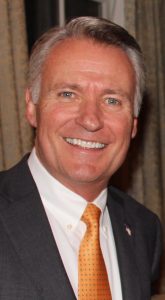 Lee comes from a family of entrepreneurs; it is clear that he developed his drive and passion for business from his father. Lee's father, Alvin Beaman, moved to Nashville in 1936 to invest in a bottling and distribution franchise for 7 Up. Soon after becoming one of the initial investors in the franchise, he moved on to buy out the other investors.
Alvin's success continued after this. His business continued to grow when he purchased a Dodge-Plymouth franchise and a bottling and distribution franchise from Pepsi. Alvin Beaman also used to own half of what is currently known as WKDF radio. He sold his half of the company to become one of the founding investors for the CBS affiliate in Nashville.
Throughout his life, Lee Beaman has admired his father and worked to follow in his footsteps and create his own success. Lee currently lives in Nashville, Tennessee where he continues to pursue business opportunities, make contributions to his community, and help encourage political change.
In 2015, Beaman was listed in the Nashville Business Journal's Top 100 Most Powerful People in Nashville Business. This can be learned at https://www.prnewswire.com/news-releases/santa-calls-on-lee-beaman-to-spread-holiday-cheer-by-hosting-toy-drive-benefiting-monroe-carell-jr-childrens-hospital-at-vanderbilt-300955165.html
Chairman and CEO of Beaman Automotive Group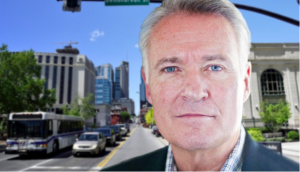 Lee Beaman is the Chairman and CEO of Beaman Automotive Group. Beaman Automotive Group is a car dealership network that has four locations in the Nashville Area. It has been listed as one of the largest private companies in Nashville.
Buick, Chrysler, Ford, Dodge, Jeep, GMC, Toyota, and Scion vehicles are amongst those offered by the various Beaman dealerships. They also offer a large selection of used and certified pre-owned vehicles.
The Beaman Automotive Group is a Better Business Bureau (BBB) accredited company. It has been in business since 1961 and has an A+ rating. The Beaman Automotive Group shares its mission and vision as striving to be the best dealership that values loyalty and trust in its interactions with employees, customers, and other members of the community.
The Beaman Automotive Group is committed to providing support for the Nashville community. They encourage and expect their associated to engage in community service projects and strive to create deeper ties within the community.
Business Awards and Recognition
Beaman has been awarded numerous awards and recognition for the success he has achieved. These awards include:
Junior Achievement Free Enterprise Recognition: Beaman received this acknowledgment for his donation of $10,000 to the Junior Achievement organization of Middle Tennessee. Junior Achievement relies on volunteers to offer programs for students in Tennessee to help them realize their potential and see the opportunities that are available for them. They work to help students gain entrepreneurship and financial literacy skills.
National and Tennessee American Business Ethics Award: This award is given to businesses who demonstrate strong social and civic responsibility. Beaman's receipt of this award shows his dedication to running an ethical business and treating his employees with care and concern.
Top 20 Employers in Tennessee Award: Beaman received this award because his business, Beaman Automotive Group, was selected as one of the best workplaces in Tennessee.
Better Business Bureau's Ambassador of the Year Award: In 2007, Beaman received this prestigious award that highlighted his success, high standards, principals, and character as a business leader. ALso features on Yahoo…learn about Lee Beaman on Yahoo.
Political Involvement

Lee is also very involved with politics. Throughout his life, he has been a fervent supporter for conservative candidates and causes. Amongst others, he has contributed to the Republican Party of Tennessee, the National Rifle Association, Donald Trump, John McCain, Mitt Romney, Marsha Blackburn, Bob Corker, and Brandon Ogles.
One political issue that is of upmost important to him is choice in education. Beaman believes that providing children and families with a choice about which public school they attend can help children trapped in lower achieving schools to learn more, perform better, and open a variety of opportunities.
In April of 2019, Beaman wrong an opinion article for the Tennessean titled "School Choice Means School Success." In his article, Beaman outlines his opinion on the importance of providing families with a choice about which public school their children attend through a voucher program. He highlights how he sees it as a solution to help more children from underachieving schools receive a quality education. He also stresses the fact that the competition the program would promote could help better all public institutions and the education they provide.
In 2013, Lee Beaman was named "Newsmaker of the Year" by the Nashville Journal. He earned this title for the work he did to oppose an initiative proposed by Karl Dean, the mayor of Nashville at the time.
Dean's plan would have converted the center lanes on one of the city's busiest routes to be used only by buses. In addition to his outspoken opposition to this change, Beaman also made a $10,000 donation to the StopAmp movement against the plan.
Shortly after his donation was made, the mayor reversed his decision. Many view Beaman's $10,000 donation as pivotal in bringing out this reversal and ending talk of the project.
Beaman has been so involved in politics over the years that he was identified as a "Top Influencer" for the state of Tennessee by Ballotpedia in 2015. Their 'Top Influencers' are selected because of the changes in political policy, public opinion, and elections they are able to bring about. Lee Beaman's selection for this title shows just how big of an impact he has had on politics in Tennessee over the years.
Lee Beaman is also a supporter and advocate for many faith-based organizations.
Community Involvement
In addition to running his business and being involved in politics, Lee Beaman is and has been very involved in his community. Over the years, he has served on a number of boards for different organizations in the Nashville area. Some of the nonprofit boards he has served on or currently serves on include:
Chairman of the Boy Scouts of America: Middle Tennessee Council
Chairman of Americans for Prosperity of Tennessee
Board member for the Montgomery Bell Academy
Board member for Belmont University
Board member for the Vanderbilt Children's Hospital
Board member for Men of Valor
Board member for the Salvation Army
Board member for the Beacon Center of Tennessee
Board member for the Tennessee Federation for Children
Board member for the Beaman Foundation
Chairman of the Nashville Symphony
Board member for the Nashville Area Red Cross
Board member for the Cheekwood Botanical Gardens & Museum of Art
Board member for the US Civil Rights Commission State Advisory Council
Board member for the Muscular Dystrophy Association
Board member for the American Heart Association
In addition to serving on the boards of these nonprofit organizations, Beaman has found other ways to contribute to his community and other projects he sees as important. He has used his wealth to help fund a variety of projects around the community.
One significant donation he made was to Lipscomb University in Nashville. His donation help fund the building of the campus' new library, which has since become known as the Beaman Library.
Lee Beaman also made a significant donation to Belmont University in Nashville. This donation helped fund the building of the Beaman Student Life Center on campus.
Another significant donation he made towards the betterment of his community was to Saint Thomas Midtown Hospital in Tennessee. His contributions have help provide the necessary care for premature babies taken care of in the Beaman Neonatal Intensive Care Unit.
Beaman has also been a huge donor for the Journey Home Project, which provides assistance to veterans returning from combat. The project helps them find get the rehabilitation they need and offers support with integrating back into a civilian lifestyle.
Beaman certainly is a powerful and influential member of the Nashville community. He built a successful business, the Beaman Automotive group, and uses the wealth and celebrity he has accumulated through running this business to make a difference in his community.
Beaman has been a dedicated supporter of numerous organizations and political candidates he believes in. There is no question that the funds he has donated to these groups and individuals have made a profound difference in many lives in the Nashville area. Additionally, his business, the Beaman Automotive Group, is responsible for numerous jobs in the Nashville area, furthering the impact he has made on the community.